Autorid
Video recorded by  Lucy, LK forum
Translation Liis
A few minutes before leaving the nest
Estonian original published Wednesday 03.08.2016
Body
Black stork     Must-toonekurg         Ciconia nigra
The night towards Tuesday was still spent in the nest, in early morning some necessary flights were made and from the video we can see that the departure from the nest was quite decisive.
Wind in your wings and adventures without dangers!
In some years the male has visited the nest after the departure of the young – as if summarising the happenings of the summer.
He will not meet his mate before early spring next year but then the stronger sex must be in place earlier to show that the nest is occupied. A meeting of these birds during the winter migration happens only by chance….
Thank you to all viewers, and of course to all attentive observers in the forum. If everything works out nicely we will meet again at the black stork nest next year.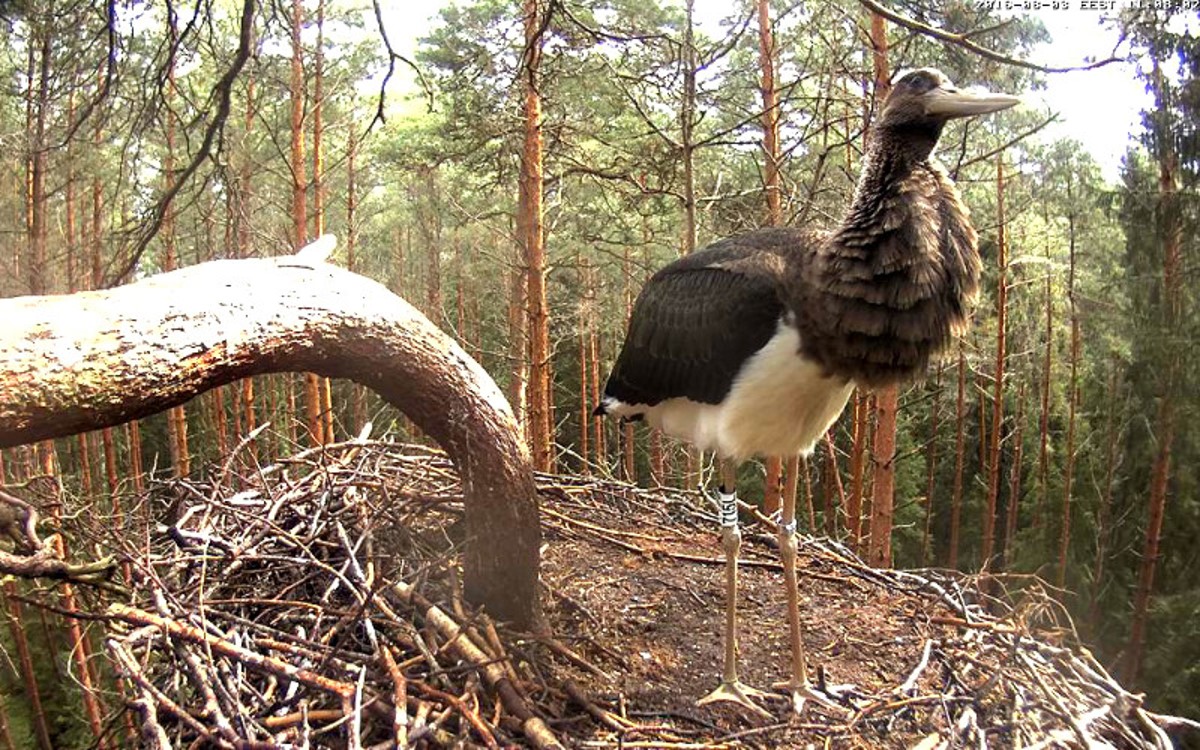 A moment before leaving…