Autorid
Image from webcam captured by  Solo, LK forum
Translation Liis
Image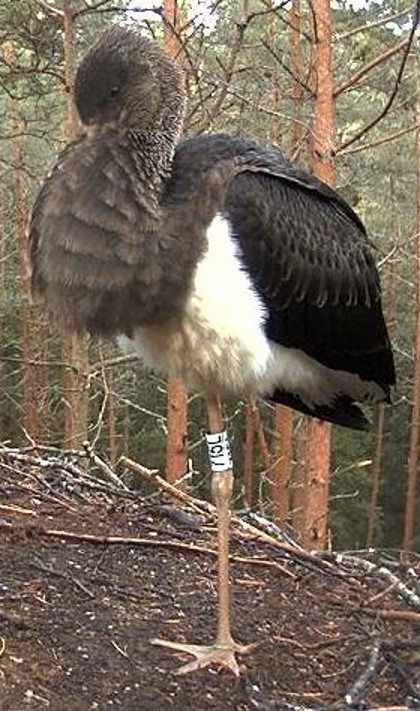 Body
Black stork   Must-toonekurg        Ciconia nigra
(Estonian original published Thursday 04.08.2016)
Yesterday morning (Wednesday) at 11 o'clock the storklet left the nest and we were all convinced that the migration itch set the young bird moving. To the nest we might have expected male Karl, but what happened?
Today, Thursday, at 4 o'clock in the afternoon storklet Kalli returned to the nest although we rather expected the male, and will probably stay for the night too.
In earlier years with  black storks that have nested in camera view, juveniles who have been away almost for a day and a half have not returned – have the heavy showers and lightning disturbed orientation or did the young bird not find a suitable starting point for the journey? She must have spent the night somewhere and all seems to be in order with the orientation since she managed to return to the home nest ...