Autorid
Transmission courtesy of Elisa and EENet
Introduction Tiit Hunt, www.rmk.ee
English translation Liis
Estonian text posted 03.11.2018
Body
Direct stream | News | Forum
Stream for mobile devices if the above does not work: iPhone, iPad, Android. VLC
For older computers: Flash player
Since the beginning of November last year until April this year it was for the first time possible to observe jackals and other creatures coming in camera view through a web camera on the Metsküla shore in West Estonia. In addition to the jackals, surprising guests were a female lynx with two whelps, a solitary wolf - a species earlier not noted in this area -, a red deer male and the ice cracked nicely once …
On Tuesday October 30th we installed the web camera in the Saastna peninsula, on the shore of the Pikanina farmstead that is about 6 km away to the west of Metsaküla walking along the shore. The Saastna peninsula and its immediate neighbourhood has at the moment the most numerous jackal population in Estonia; this was also confirmed by the fact that two individuals came in camera view already in the first nights. On the lands of this farm five young sheep were also slain during the summer. In the Sastna peninsula there are two jackal groups: one somewhere in the dense juniper shrubs near Pikanina and the other in the Saastna village itself in the vaults of the ruins of the manor house where a badger lived earlier.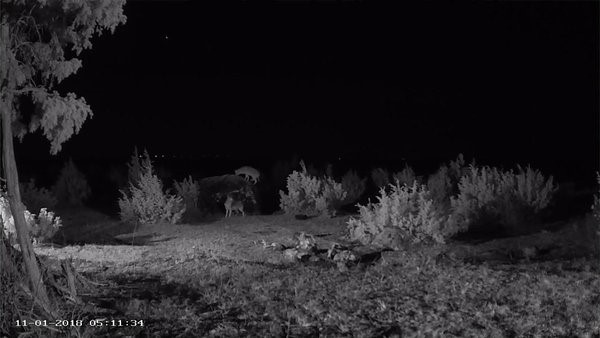 As a reminder, the jackal population in Estonia appeared first only in 2010-2011, originating from individuals that had migrated here. Estonia is at present the northernmost tip of the distribution area of jackals. On the western coast reed banks and juniper thickets offer shelter and seem to be suitable habitats for the new arrivals and they have adapted well to conditions here. In comparison in Lithuania and Latvia where such coastal habitats are missing the jackals have not managed to settle successfully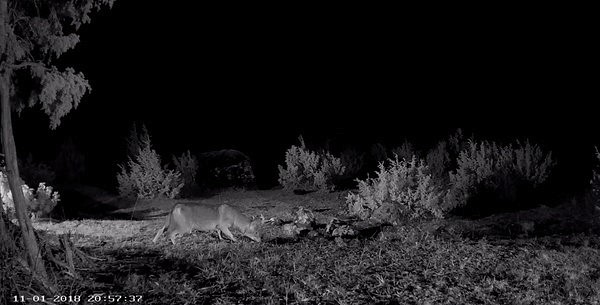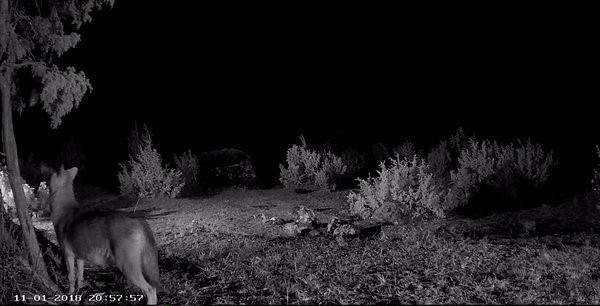 The web camera has been online for three days; during the first two days the creatures were not particularly viewer-friendly with regard to the times – on November 1st they appeared on camera after midnight and the second time around four o'clock, at the best sleeping time. A fox visited in daylight as well as in the dark. Yesterday night however one jackal was there already before the start of ETV's news show Aktuaalne Kaamera at 20.54 and at 22.33 a chorus howl that lasted more than a minute sounded in the background.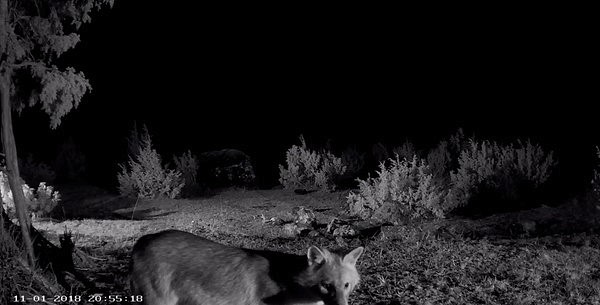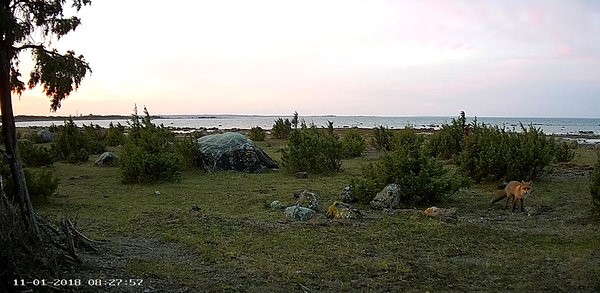 The mobile connection to the EENet server is provided by Elisa
Encoding and distribution of stream to viewers  – EENet
The RMK movable web camera setup was installed by Hatcam
Partners in the enterprise: