Image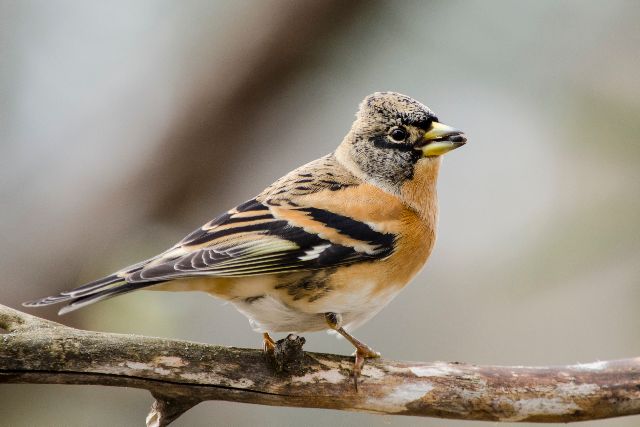 Body
928 birdwatchers in 524 gardens took part in the Garden Bird Summer Diary in 2019. Many thanks!
In the sixth season of the Garden Bird Summer Diary as a result of the combined efforts of diligent bird and nature watchers 27 218 observations were gathered adding to the 111 000 observations from earlier years.
The observations were grouped as follows:
15 493 first sightings of birds,
2105 breeding observation,
1390 observations of other vertebrates,
7766 phenological observations of plants and insects
464 observations of pollinators at 1412 plant visits  
What was memorable in the 2019 season?
The average number of observed bird species continued to grow and reached 37,3 species. In 2014 it was 30,9 species.
Spring was early and warm, and so many birds arrived to us early. A big exception was however three long distance migrants. The nightingale, cuckoo and barn swallow reached Europe late and so they were also a full week late to us.
The extraordinary spring weather influenced plants and hibernating animals even more. Many spring flowers have never started flowering as early as in 2019  nor have animals emerged from their winter grounds. At least during the history of the garden bird diary.
A summary of the results of the 2019 Summer Garden Bird Diary is   here.

The new season of the garden bird diary begins on March 1st. If your snowdrops and winter aconites and migratory birds cannot wait until then, note their flowering or arrival time already now so that you can enter them at once in the diary when the new season begins.

On the weekend, 24.01–26.01  the Winter Garden Bird Watch  takes place in extraordinary weather conditions. How a +6 degree midwinter influences the number of garden birds, the species that remain in the gardens and those that have left the gardens we will soon find out. 

Happy birdwatching! 
Meelis Uustal
Summer Garden Bird Diary coordinator
www.eoy.ee/aed