The author, Kristel Vilbaste, also presents texts in Vikerraadio
Photos: Arne Ader and Vello Keppart
Translation into English by Maret
Estonian text posted 26.07.2018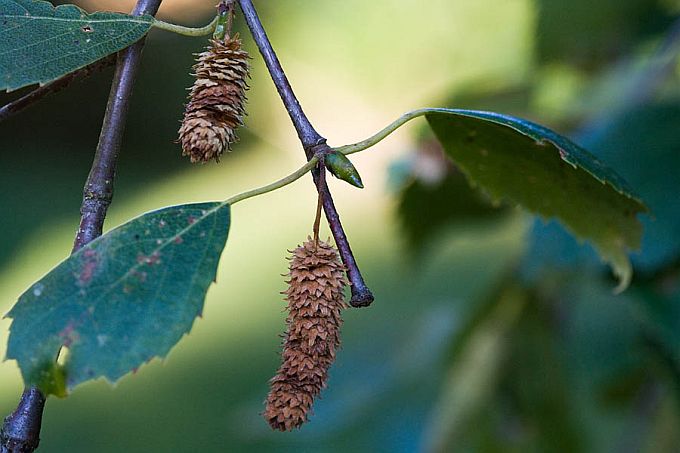 Birch catkins
Did you notice, how toward the end of last week birches suddenly turned yellow? Normally at this time of the year birches get just yellow streaks in their green dos.
Some birches are already totally autumn-yellow. That, however, does not mean, that somehow the autumn will arrive earlier, it just means that birches are very sensitive to drought and water shortage. Drought is forcing some trees to drop their yellow leaves already.
Also the bird cherry (aka hackberry) is already autumnally red, we can find the first deep-red leaves on the footpaths and the trees themselves look unexpectedly bare. The bird cherry is the first tree to show us the signs of fall.