Autorid
Text and photos Tiit Hunt, www.rmk.ee
Translation Liis
Body
One of the characteristics in Estonia's new visual identity is the concept of erratic boulders. Estonia has the greatest number of erratic boulders in the whole of Europe.
This might inspire nature fans to go on a trip to see some of the more sizeable giant boulders for themselves for a change. Bare trees and an almost non-existent snow cover favour such ventures in all ways. Even in a dense thicket all kinds of geological sights stand out much more clearly now. 
You need not go far from the capital to see one of the largest erratic boulders – the  Kabelikivi, Chapel Rock. This, the largest boulder in the Baltic countries, is located in a copse in Muuga village in Viimsi parish. Its circumference is 58m, length 19,3 m, width 14,6 m, height 6,4 m and the above-ground volume 728 m3 – a chapel-sized boulder. Seen to the above-ground size the Kabelikivi, that probably sits deep in the ground, comes second to the Letipea Ehalkivi. If however it were to be dragged out of the ground into daylight it can be assumed that the Kabelikivi surpasses the others in all aspects.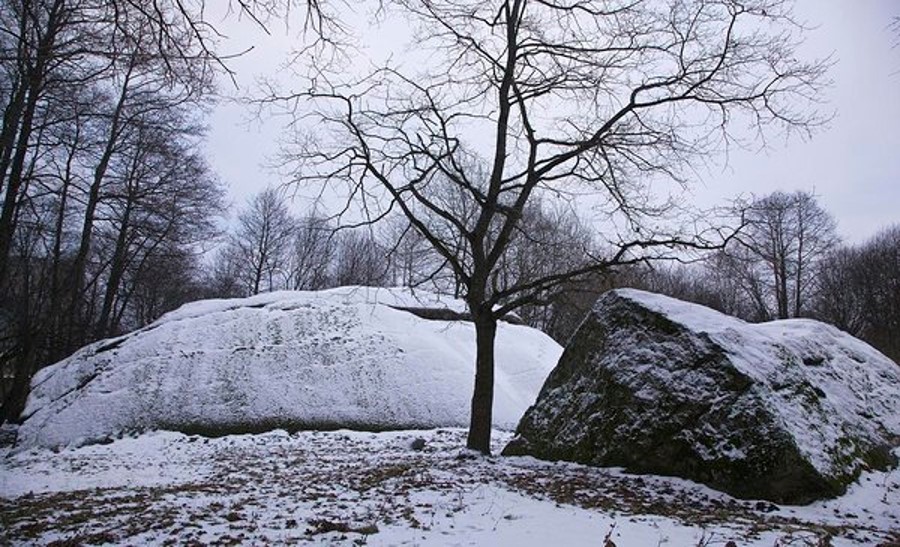 The enormous Ehalkivi crouches in the shallow coastal water at Letipea near Kunda. It also claims to be the highest in Estonia. The volume of the giant boulder is 930 m3, the height 7,6 m and length 16,5 m; width 14,3 and circumference 49,6 m.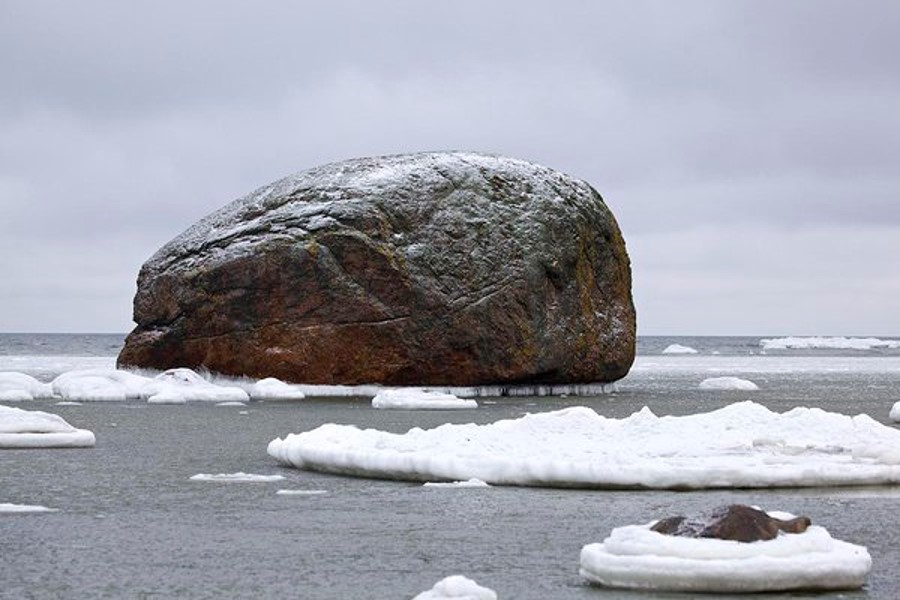 The giant sea-side boulder is said to have its best known name, Ehalkivi, from the fact that with its imposing dimensions it blocks the setting sun (Ehalkivi; eha – twilight).  
Another sizeable boulder too is hidden on the other side of Tallinn, in Ilmandu. Now  is the best time to see it since  in summer the Taari erratic boulder is hidden by a thicket. The picturesque giant boulder has seemingly propped itself up against maple trees that frame the rock, 13,6 m long, 9,8 m wide and 5,8 m high. The cirumference of the Taari boulder is 34,9 m and its volume 264  m3, which ranks it as no.15 among the mainland boulders in Estonia.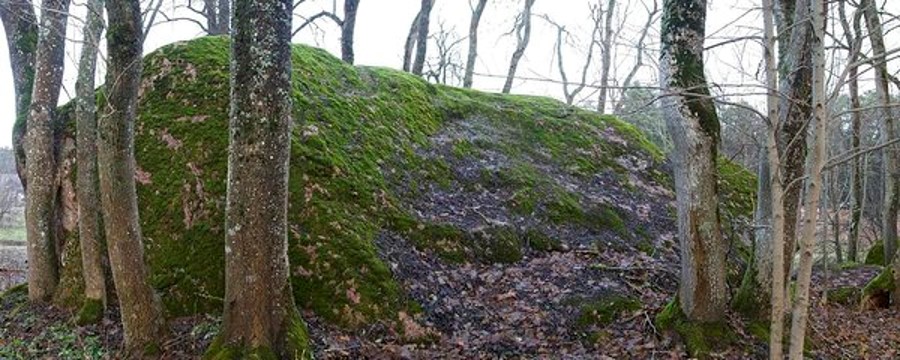 But there are in fact also other kinds of erratic boulders and completely indigenous at that.
Our large rocks are not all of Scandinavian origin;  the moving mainland ice also managed to tear out chunks of the local limestone and to carry it into new locations.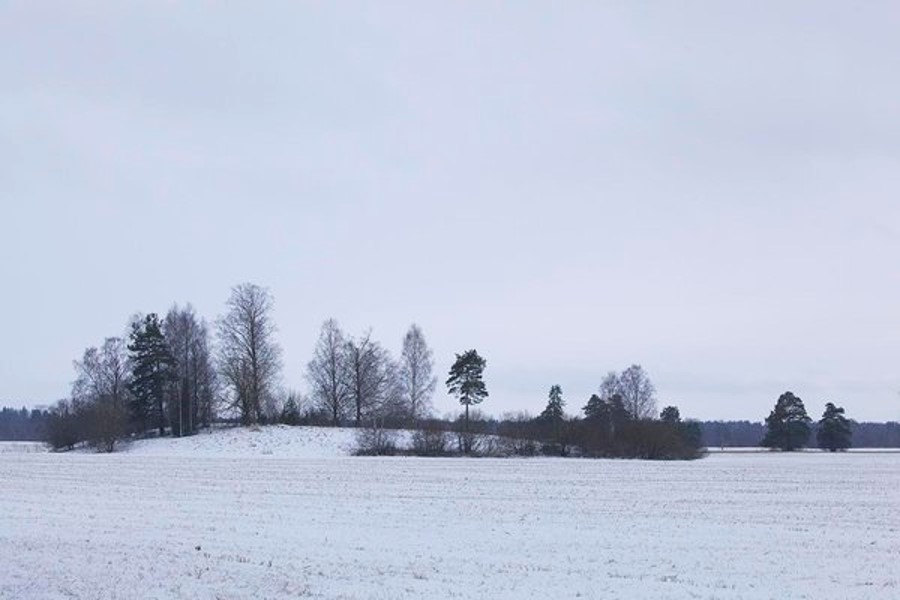 So the limestone boulder known as the Kunda Lammasmägi - length 100, width 70 and height 4 m - was moved.