The author, Kristel Vilbaste, also posts texts in Vikerraadio
Photo: Arne Ader
Translation into English by Maret
Estonian text posted 15.08.2018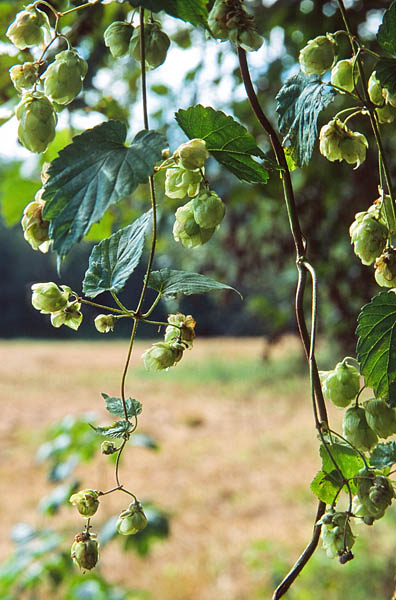 Female plant with cones
This year, the climbing plants have a hard time in Estonia  -  both the hedge bindweed and the field bindweed try to twist and wiggle as close to the ground as possible. The only ones to hang themselves up in the hot air are the hops.
The hops twisting in my alder jumble have already developed lovely green cones.
Naturally we know hops predominantly for producing the bitter taste in beers, but they are also valuable medicinal herbs and it would be worth picking them in the alder groves by the river right now.
It is interesting that the hop stems wind themselves around any handy prop and that they usually grow clockwise. In order to observe this for yourself, you just have to create a hop garden by your home.