Webcam snapshot IceAge, LK forum
Video saved by Moira, LK forum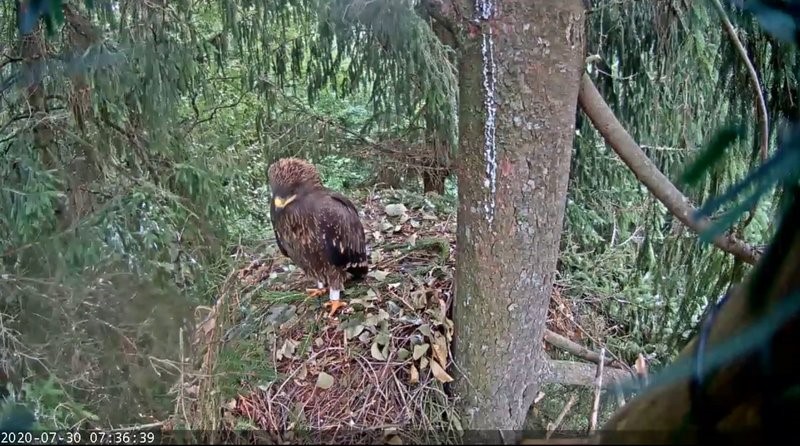 "Once again I am one week older"
Lesser-spotted eagle        Clanga pomarina
At the moment the baby bird Raju is one month and three weeks old. He will turn 2 months old on 9th August and at that time we expect his flying capabilities to show.
The parents Karin and Indrek have taken good care of Raju, even though he eagerly snatches any food they ever bring.