Text  Sibelle Lee
Photos Virge Võsujalg
Comments Aivar Leito, "Uncle Crane"
English translation Liis
Estonian text posted 17.08.2018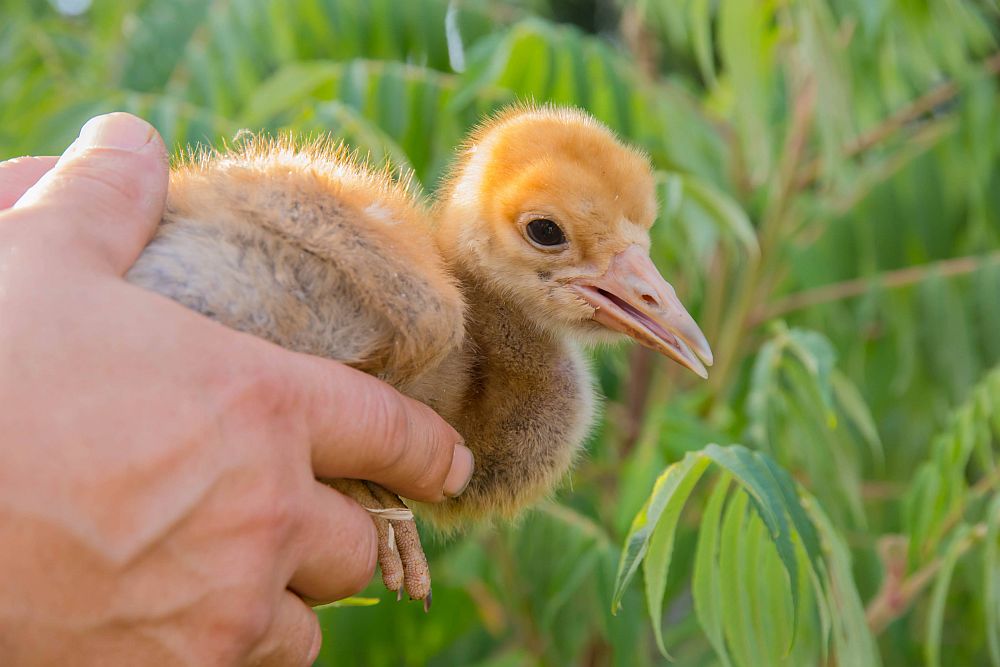 Such a crane chick was brought to us
On July 14th the Imeloomade Selts, a society that helps wild animals in distress, received a call that in the Kaelas village in Pärnu  County a lonely crane chick had appeared in the farm yard.
The neighbourhood had been searched but adults to whom to return their offspring was not to be found anywhere.
The wildlife helpers expected a half-metre tall angry fighter such as young cranes may be at this time. The surprise was great when the bird was handed to them across the gate in a small box.