Photo Meelis Suurkaev
Translation Liis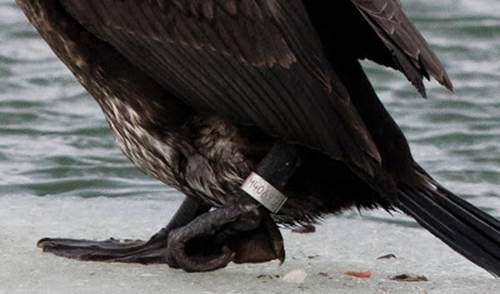 Cormorant ringed in Finland at the Admiraliteedi Bassein in Tallinn.
The summary of the first month of the ring finding contest arranged by Estbirding is now published in the blog: 
LINK
*
Better months for finding ringed birds and reading their rings are yet ahead so it is not too late at all to join the contest.
Our southern neighbours have already met geese, stock doves and wood pigeons, lapwings and many other early spring migrating birds.